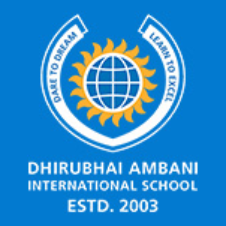 Dhirubhai Ambani International School
Bandra-Kurla Complex, Bandra (East), Mumbai, Maharashtra, 400098, India

Make an Enquiry
What is Dhirubhai Ambani International School (DAIS) like?
DIAS is a school of nearly 1100 students based in Mumbai. It was founded in 2003 by the current Chairperson Mrs Nita M Ambani who is also Chair of Reliance Industries. The school is lead by Mr Abhimanyu Basu, the Dean of Academics. DAIS is now the Number one IB school in India as well as being a member of the Top 20 IB schools in the World.
DAIS takes children on a coeducational day school basis from Kindergarten up through Primary and Middle Schools to the Senior Section, where pupils at year group 8 have the option of the IGCSE Programme of Cambridge International OR the ICSE Programme of the Indian Certificate of Education. For years 11 and 12 students take the International Baccalaureate Diploma Programme with a vast choice of subjects available at Higher or Standard Level. In 2020 DAIS average IB DP points score was 39.8, a truly exceptional result as the highest school grade in India which included 4 students achieving the maximum grade of 45 points. 118 students gained places at the 35 world top Universities.
DAIS not only excels at academic subjects but also places emphasis on Art, Indian Music, Western Music, Dance, Drama, Physical Education and Yoga. An already modern campus is constantly upgraded to accommodate more activities.
As soon as the pandemic started in March 2020 DAIS was transformed into a Virtual School using Microsoft Teams for online teaching and learning, helped by its high teacher to pupil ration of 1:7
How can I apply to DAIS?
Parents should be aware that because of the high academic standards, new pupils need to pass selective admissions tests. You can apply directly to the school by submitting an enquiry on this page.
Photos
School Information




IB Curriculum
IBPYP, IBMYP, IBDP