Agora Lledo International School
Camino Caminas 175, Castellon de la Plaza, Valencia, 12003, Spain

Make an Enquiry
What is Agora Lledó International School like?
Agora Lledó International School is a private school situated in Castellón a short distance from Valencia, Spain's third largest city. It is part of the prestigious Globeducate International group of schools, which meets the most demanding standards of education. Indeed, Agora Lledó is the no 1 IB school in Spain based on its latest International Baccalaureate scores in 2020, which also puts it in the Top 10 IB schools in the EU.
The school caters for children from 1 to 18 on a co-educational basis in a modern purpose built campus close to the sea.
Agora Lledó is characterised by educational excellence and its vision is based on the following core principles: multilingualism throughout the school, the IB programme, and a focus on an all-round education including technology, music, art and sports. Agora Lledó offers an ambitious and comprehensive curriculum which is designed to prepare pupils for the social and professional reality of the world they live in today, and provide them with the tools they need to achieve academic and personal success.
At Agora Lledó the curriculum covers every stage of your child's educational journey from Preschool through Primary, Secondary, and on into post 16 academic, vocational and pre-university training. Agora Lledó was the first school in the province to implement the Primary Years Program (PYP) of the International Baccalaureate (IB) in 2019.
Multilingualism is a very important feature of Agora Lledó. The use of English as a working language is vital and pupils have the chance to sit external Cambridge and Trinity exams. In addition, they boost the learning of a second or third foreign language, German or French, as well as the second language of the Autonomous Community, Valencian. The school is equally suited to international ex-patriate families as well as native families from Spain.
Beyond the demands of the official syllabus, students at Agora Lledó International School receive a comprehensive and personalised training that takes into account the needs of each student and ensures they develop academically and personally.
Music, sport and creative arts all play an important role in the all-round education and development of pupils as they teach self-discipline and effort, sensitivity, order, teamwork, exactness… These virtues are transmitted in a natural way throughout the school years and are a vital part of academic life and personal relationships.
Ágora Lledó International School, as part of The Globeducate Group, has the advantage of already having a well-established culture of online education – through online professional learning communities and through online schooling in Canada and France. The group's in-house experts shared their best practices early in this emerging crisis, using tried and tested home-schooling methods.
During the Coronvirus pandemic, Globeducate's remote learning strategy has been implemented and the teachers have been available every day from 9am to 5pm, using a range of strategies including live interactive sessions, individual interviews with students, offline activities such as videos, projects, special challenges, exercises and special tutorials and individual connections with each student.
At Agora Lledó the international network of Globeducate schools open up exchange opportunities which enhance and enrich your child's knowledge and understanding of the world. They arrange short or long term stays in schools abroad, and run summer school programmes in Spain, Andorra and the United Kingdom as well as welcoming International students to experience a Spanish way of living with a host family during term time. Agora Lledó is famous for organising many other international events where students from all over the world can meet, exchange views and form friendships.
With a successful 100% pass rate in Selectividad, the school provides an international education that focuses on our globalised world with a special emphasis on a value-based education.
In addition to a language immersion programme with a wide range of foreign languages, the school offers Spanish Baccalaureate and International Baccalaureate as well as comprehensive art, music and sports programmes.
How can I apply to Agora Lledó?
Please submit an enquiry which will go directly to the school's admissions office. You are also welcome to contact us at IB-schools.com to discuss your child's suitability before contacting the school directly. You can submit an enquiry form or call +44 1622 813870.
School Video
Photos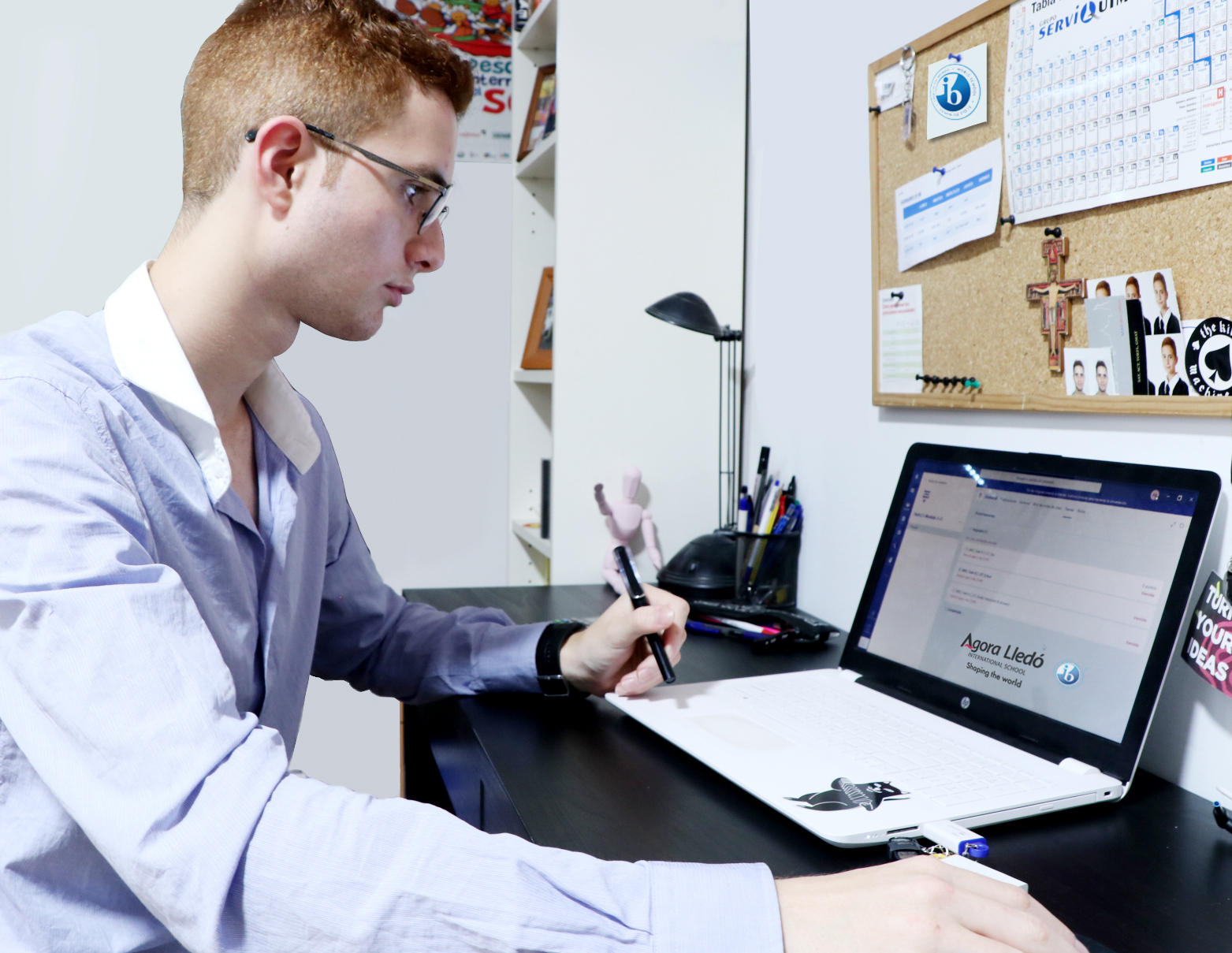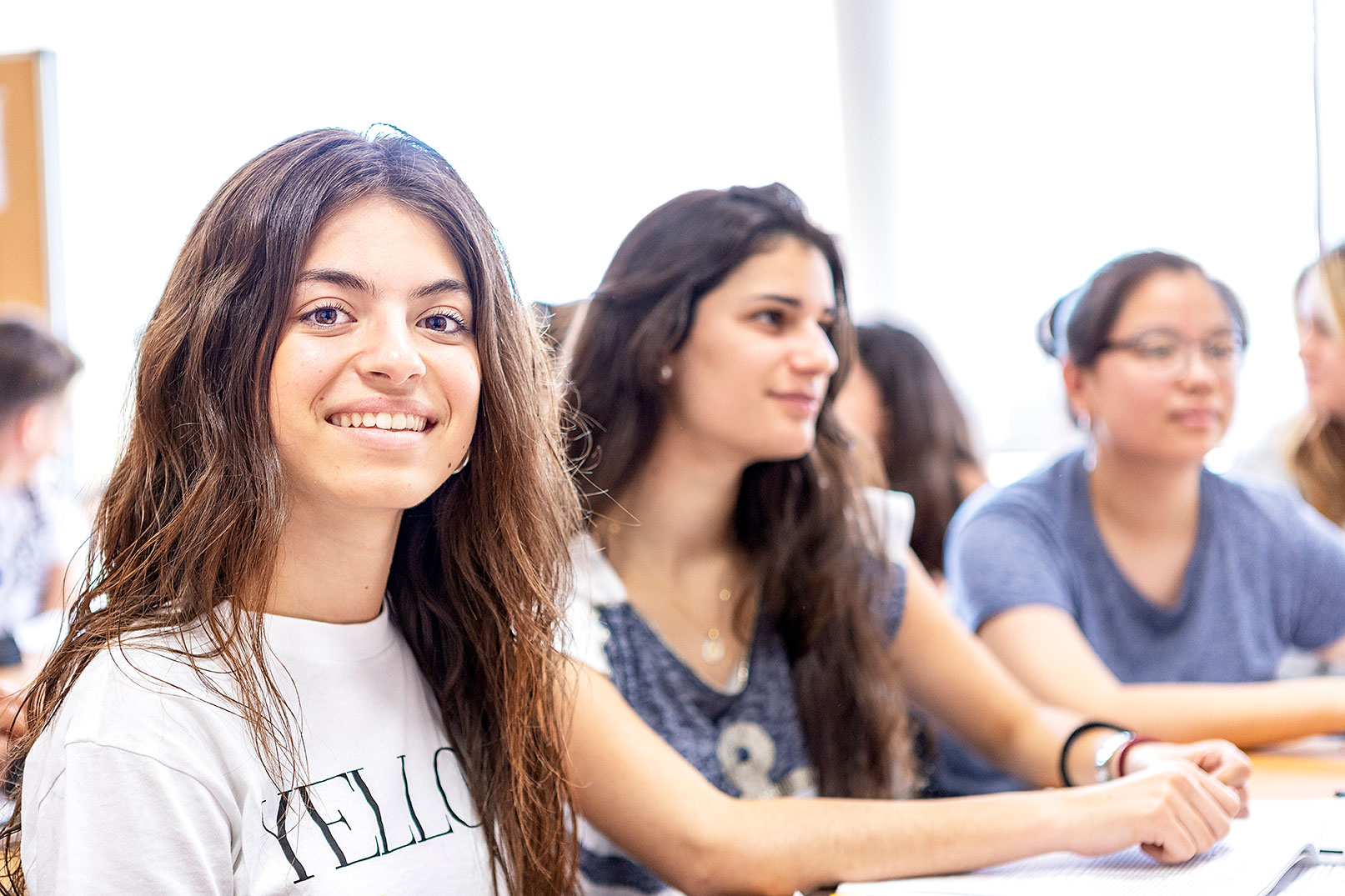 School Information